5 STAR REVIEW HOME TEETH WHITENING KIT
NatruSmile Teeth Whitening Kit combines proprietary cold-light technology and a fitted ergonomic mouthpiece for a breathtaking smile.
DUAL LED WHITENING TECHNOLOGY
15-MINUTE WHITENING
ERASE YEARS OF STAINS
NON-SENSITIVE FORMULA
DENTIST CERTIFIED TEETH WHITENING PRODUCTS
NatruSmile home teeth whitening products are more than just "effective." They're tested, approved, and recommended by real dentists.
COMPLETE WHITENING SYSTEM
SUPERIOR ORAL PROTECTION
WHITEN UP TO 10 SHADES
SAFE FOR SENSITIVE TEETH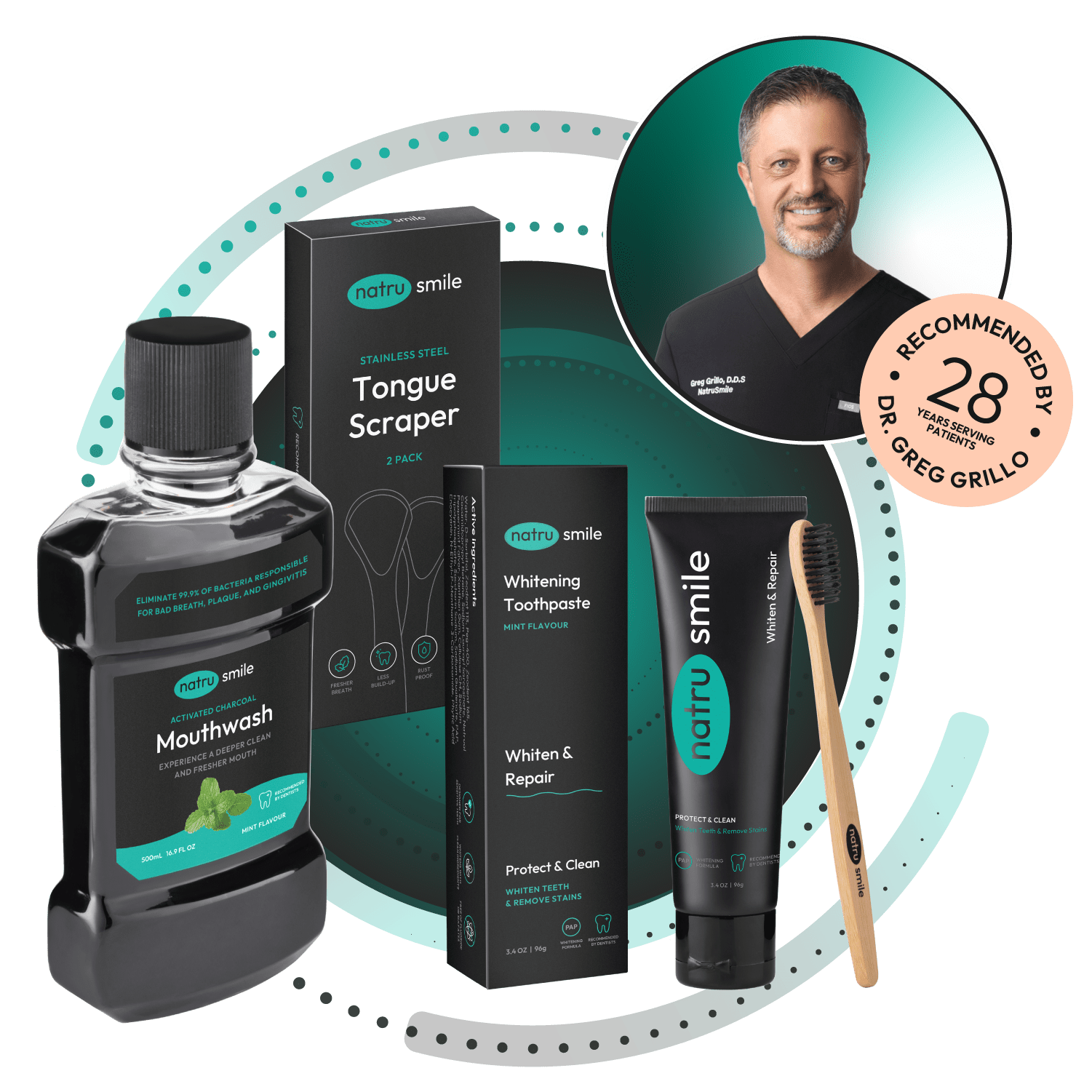 #1 PROFESSIONAL TEETH WHITENING STRIPS
Get that Hollywood smile without breaking the bank! NatruSmile Teeth Whitening Strips go beneath the surface to remove years of discoloration.
1-WEEK PROGRAM
PROFESSIONAL-LEVEL WHITENING
ENAMEL-SAFE FORMULA
NATURAL WHITENING BOOST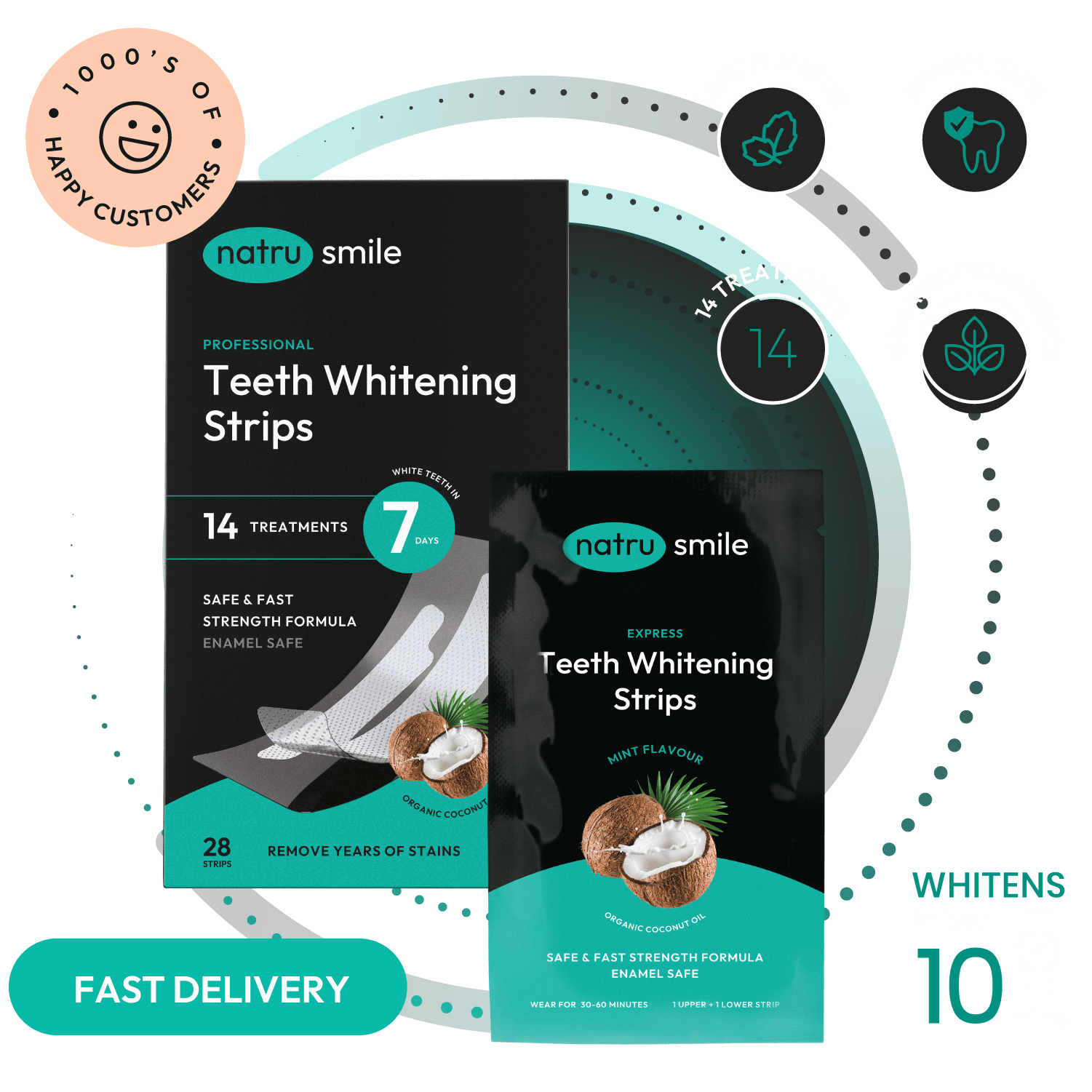 PREMIUM FORMULA TEETH WHITENING GEL PENS
The NatruSmile Whitening Gel Pen provides a premium formula and offers portable teeth whitening with easy application, perfect for on-the-go use.
ON-THE-GO WHITENING
EASY APPLICATION
ELIMINATE SURFACE STAINS
MINTY-FRESH FINISH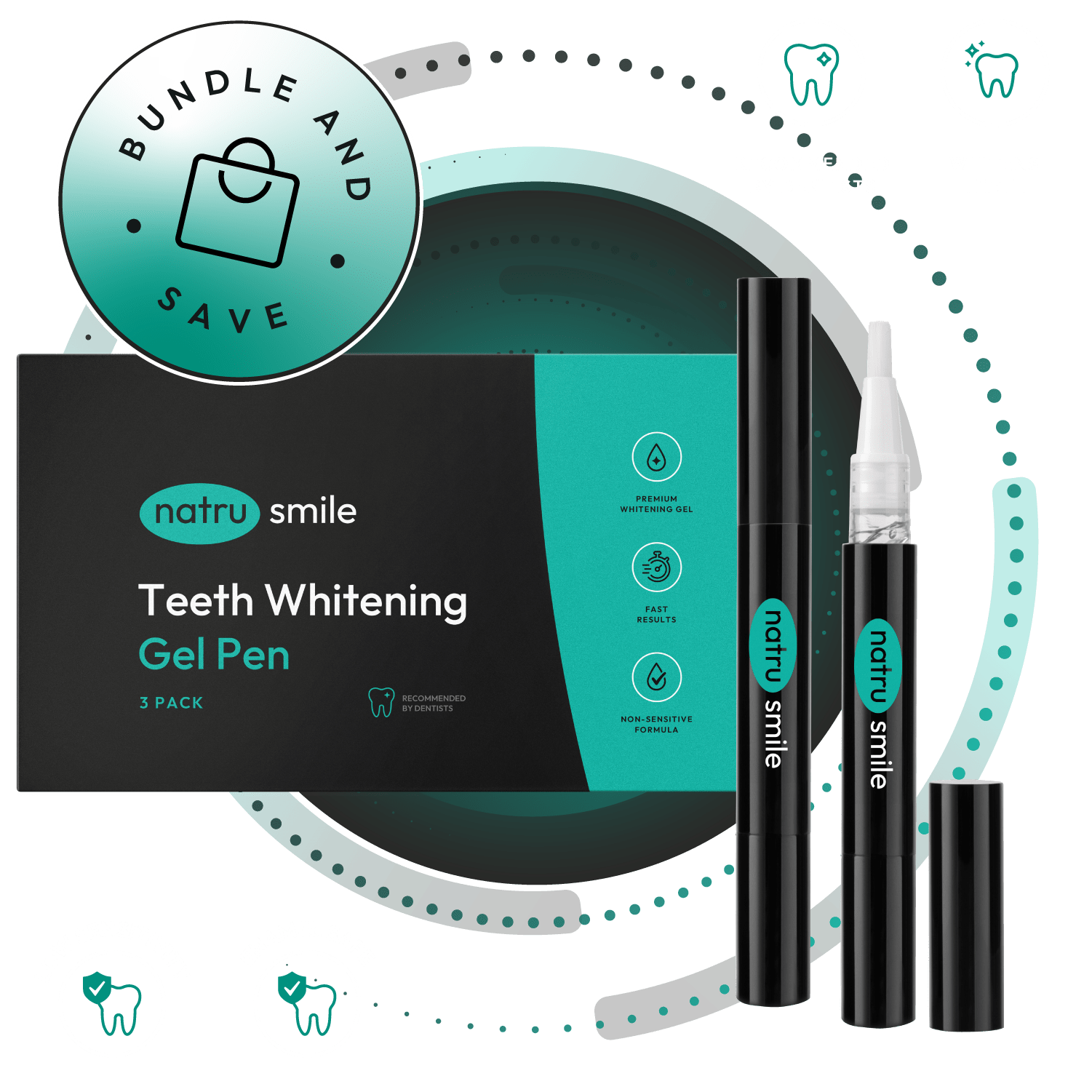 As featured in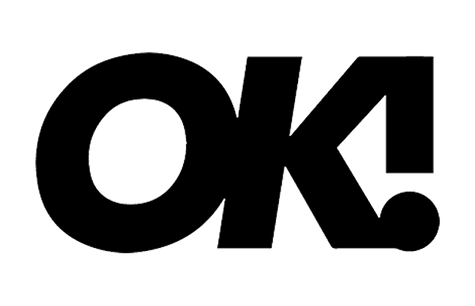 WHY CHOOSE NATRUSMILE
NatruSmile products are designed to be safe, effective, and affordable. They're cruelty-free, vegan-friendly, and are backed by a 100% satisfaction guarantee.
Dentist approved
NatruSmile meets the highest standard for whitening and oral care products.
Fast delivery
Place your order now, and we'll begin processing it within 24 hours.
Effective whitening
Achieve dentist-level results from the comfort of your own home.
Vegan formula
We research and formulate our products without animal byproducts or testing.
No sensistivity
Achieve your radiant smile without sharp pains and discomfort.
Enamel-safe
Our products are rigorously tested, and they won't erode your teeth.
RECOMMENDED BY REAL DENTISTS
Having safe teeth whitening products that work well isn't enough. If real dentists won't use it on their patients, we won't sell it.
Endorsed by Greg Grillo D.D.S
Greg Grillo, D.D.S. brings 28 years of experience as a clinician, consultant, strategist, and NatruSmile partner
28 years serving patients
Experienced clinician
Dental Advisory board
Dr. Grillo verifies and endorses all NatruSmile teeth whitening products for safety, effectiveness, and overall value for customers like you. He earned his Doctor of Dental Surgery degree from the University of Washington School of Dentistry. He currently serves as an executive of Method Pro and sits on the advisory board for Quip.
READ DR. GRILLO'S DENTAL ARTICLES
Get the best advice from one of the world's leading dental experts. Expand your dental knowledge, learn which whitening products work best for your goals, and find out how you can improve your smile — all first-hand from Dr. Grillo.
All articles certified
by Greg Grillo D.D.S
DON'T JUST TAKE OUR WORD FOR IT
Dental professionals across the world recommend our teeth whitening products as an effective, safe, and reliable way to achieve your brilliant smile and protect your oral health.
Home whitening and oral care excellence!
As a trusted dentist, I highly recommend the NatruSmile home whitening kit for achieving a brighter, more radiant smile. With its safe and effective formula, you can whiten your teeth conveniently from the comfort of your own home. You can truly experience professional-quality results with NatruSmile and achieve your dream smile!
Dr. Andrés Arias
Serving patients since 2018
5-star home treatment products that work!
My recommendation as a orthodontics of dento-factor facial orthopaedic specialist is that NatruSmile products are 5-star home treatment products that are perfect for young adults to use safely and effectively at home to achieve an awesome smile. I would highly recommended NatruSmile to anyone looking to improve their daily oral care routine.

Dr. Mai Abdelsalam
Orthodontics of dento-factor facial orthopaedic specialist
Eliminates problems with home whitening!
I recommend NatruSmile products because so many others that exist in the market come with problems. Either it does not whiten the teeth enough or they bring a lot of sensitivity and the process is very slow. NatruSmile products eliminates these problems and delivers a smile you always dreamed of in a short time, without pain and at a very competitive cost.
Dr. Daniel Echeverry
7 years as a specialist in oral rehabilitation or prosthodontist
Effective products that will improve your smile!
NatruSmile is a game-changer for improving your oral health and smile. They offer teeth whitening solutions, electric toothbrushes, and tongue scrapers to create a winning combination for a brighter, healthier mouth. These products are safe and effective at removing plaque and stains on the surface of your teeth and I highly recommend NatruSmile's products.

Amber Lust
8 years of dental assisting
TRY OUR SMILE SIMULATOR
Easy as 1-2-3. Witness your potential results firsthand using our AI-powered smile simulator.
Use your smartphone or high-quality webcam to capture the best smile possible. Choose a well-lit spot where your features (especially your teeth) are clearly visible. Position the camera at eye level, look straight into the lens, and relax your face to give your best, most natural smile — the kind you want to improve with NatruSmile.
1
Take a selfie (say "cheese"!)
Our smile visualization tool creates a computer-generated simulation of how your smile may look after using our products. Actual results may vary.
About us
We started NatruSmile with one simple goal: Create high-quality whitening products that won't empty your pockets, erode your teeth, or resort to shady marketing gimmicks.
We tried our best to find teeth whitening products that met our quality, budgetary, and ethics standards. When we couldn't find any, we decided to take matters into our own hands.
Since then, we've built NatruSmile around our core values: transparency, trustworthiness, and quality control. You deserve a beautiful smile, but not at the expense of harsh chemicals, high costs, and painfully intensive treatments. We extensively test our PAP, carbamide peroxide, and all-natural whitening formulas to find the perfect blend for professional at-home whitening that won't hurt or damage your teeth.
Most importantly, we test our whitening products ethically. While most companies test on animals or use unfair labor practices, we rely solely on real dental professionals to evaluate product safety and effectiveness. All our products are vegan-friendly, cruelty-free, and ethically produced.
At NatruSmile, you'll find the perfect balance between effectiveness and price — all backed by top dental professionals in their field. We take pride in giving our customers a brilliant white smile they can be proud to show off! We don't just make whitening products — we make smiles. And that's The NatruSmile Difference.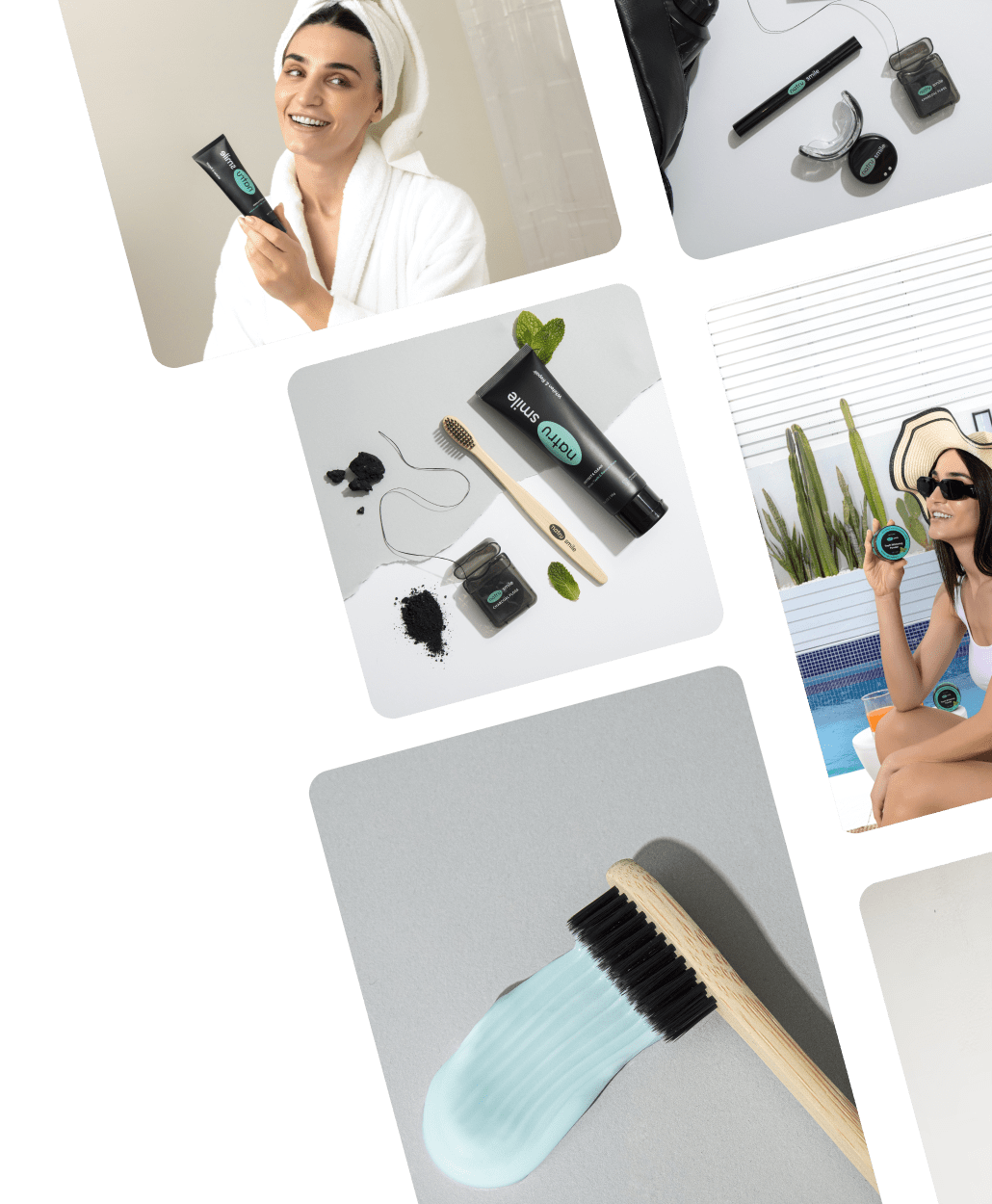 FIND THE BEST PRODUCTS FOR TEETH WHITENING
We've made it easier than ever to whiten your way. When you shop with NatruSmile, you don't need to look anywhere else for your whitening needs. We offer a complete range of at-home products for teeth whitening, so you can find the best solution that best fits your specific needs.
Touch-ups and maintenance
Use our whitening toothpaste, mouthwash, gel pens, or powder for everyday touch-ups and maintenance. They're perfect for use before a job interview, date, or any situation where first impressions matter. If you want to get the most out of your more intensive and long-lasting whitening treatments, use our everyday products to extend the results several months.
Removing deep surface stains
Our professional-grade PAP and carbamide peroxide formulas with natural remineralizers and whitening boosters are specifically formulated for professional-grade whitening treatments. When activated by LED light, these formulas quickly work to penetrate the surface of your enamel and lift years' worth of stains. With NatruSmile whitening kits, strips, and gels, you can get that brilliant smile without having to pay outrageous prices for in-office whitening treatments.
HOW OUR AT-HOME TEETH WHITENING PRODUCTS WORK
Our secret is that there is no secret: We use the highest-quality proven whitening ingredients, enhancements for oral health protection, and the best technology available to deliver a brighter, whiter smile. All it takes is minutes every day.
LED-activated whitening power
When you turn on your ergonomic LED whitening mouthpiece, carbamide peroxide and PAP — the active ingredients in our whitening products — start to work their magic. Blue LED light activates these ingredients and helps them penetrate your enamel more quickly. Red LED light stimulates circulation in your gums and delivers a therapeutic effect. In whitening sessions that last as little as 30 minutes a day, you'll be on your way to a smile up to 10 shades whiter.
Natural whitening enhancement
Many of our teeth whitening products include xylitol and/or organic coconut oil. Xylitol is a plant-based natural sugar alcohol that prevents cavities and remineralizes your teeth enamel, so your teeth look brighter and feel stronger. Coconut oil helps remove toxins from your mouth, reducing plaque buildup and other oral health issues that can cause discoloration or limit the results of your whitening treatment.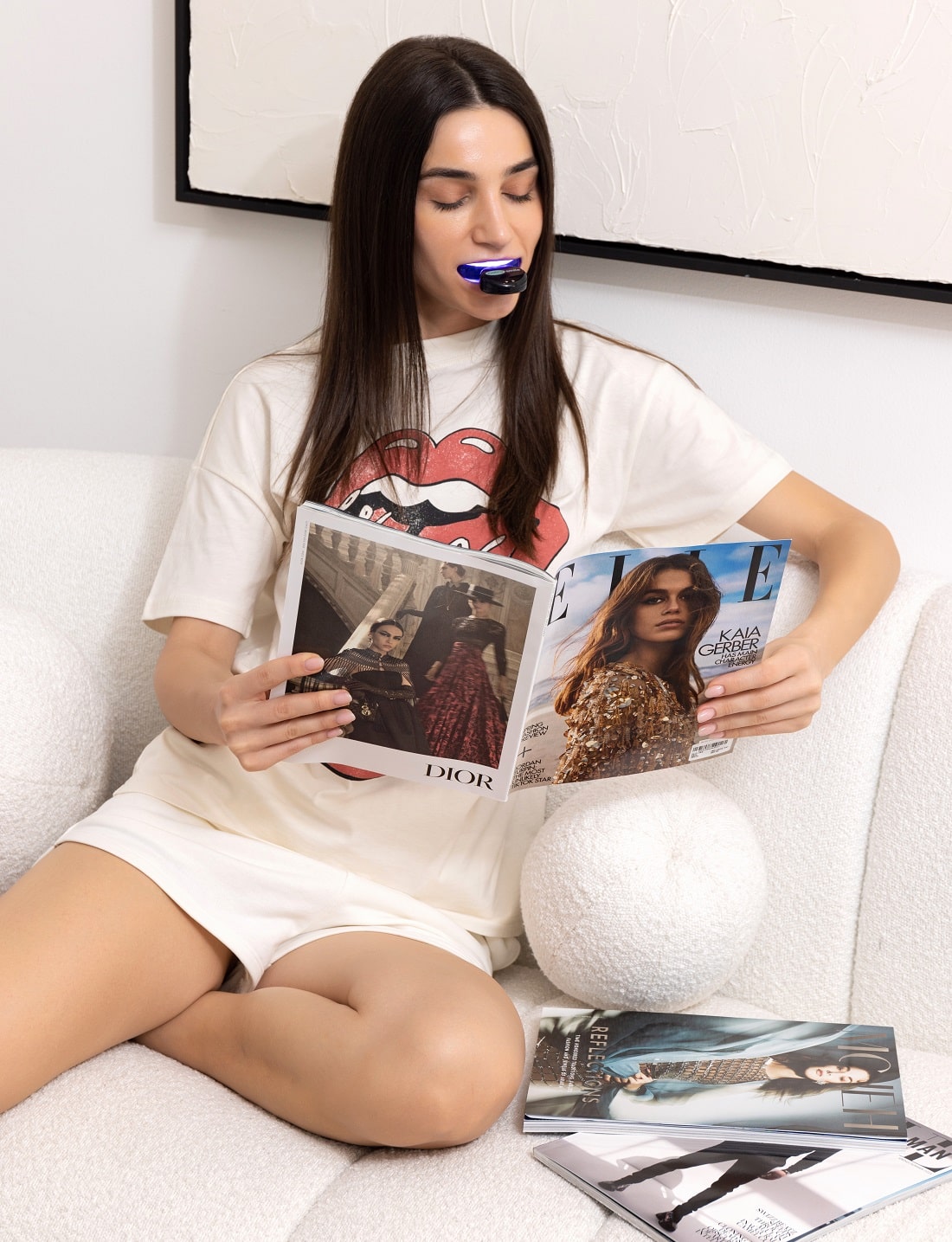 ALL YOUR AT-HOME TEETH WHITENING PRODUCTS IN ONE PLACE
Our 12-product catalog has everything you need to whiten your teeth, maintain your ideal shade of whiteness, and holistically protect your oral health along the way. NatruSmile products work together harmoniously to give you a complete whitening system. Best of all, you won't need to visit the dentist.
Lift years of discoloration
Whether you just quit smoking after years, drink coffee before work every morning, or enjoy wine in the evenings, years of habits that stain your teeth make for challenging stains. Our LED-activated dual-light whitening kit and teeth whitening strips are designed to lift and eliminate discoloration underneath the tooth enamel that only the most advanced products for teeth whitening can restore.
Touch up your pearly whites
A night out with friends, a first date with a new crush, a job interview — there are times when you want your smile to look its absolute best. Especially if you wake up with a cup of coffee, NatruSmile whitening gel pens and powder offer a quick, mess-free way to remove daily stains.
What if you've already invested in an expensive whitening treatment and you want the results to last for years? Use our whitening strips and gel pens to keep that smile shining.
Protect your oral health
In addition to our advanced whitening products, our toothpaste, toothbrushes, mouthwash, tongue scraper, and activated charcoal dental floss are everything you need to keep your entire mouth looking and feeling fresh and healthy.
Who recommends us?
From beauty and wellness to lifestyle and health, the people you trust the most use NatruSmile's top-rated teeth whitening products to achieve their dazzling smiles.
Before
After
TRANSFORM YOUR SMILE WITH OUR TEETH WHITENING PRODUCTS
From simple touch-ups to serious restorations, our teeth whitening products are by far the best way to achieve the smile you've always dreamed of. We believe that everyone deserves to have a beautiful and healthy smile. We are committed to helping people achieve their perfect smile with our advanced whitening products.
All of our products are carefully designed to provide maximum safety and efficacy, with minimal sensitivity, discomfort, and pain. Our dental experts carefully choose only the highest-quality ingredients and materials without animal testing, harmful chemicals, or byproducts.
Whether you want new teeth whitening products that are professional grade, enamel-safe, environmentally friendly, ethically produced, dentist-recommended, socially backed, or safe for sensitive teeth, there are countless reasons to choose NatruSmile.
Results that last
Depending on your chosen whitening products, our whitening results vary. NatruSmile teeth whitening kits are meant to produce the longest-lasting results, while strips and self-application gel systems provide medium-term results. Whitening gel pens, powder, and toothpaste are ideal for maintaining the results of professional whitening treatments and improving your daily smile.
OUR CUSTOMERS LOVE US
Our loyal customers are just like you — they want safe teeth whitening products that actually work. Hear what real people are saying about NatruSmile's whitening solutions.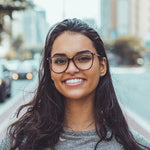 A seriously powerful whitening kit...
After trying countless different whitening products, I was nervous to try anything new. NatruSmile's teeth whitening kit gel formula really works, and the dual-light technology is the best I've used. The red light makes my gums feel much better, and I can really see and feel the difference compared to other treatments I've used."
Pearly-white smile - no sensitivity!!!
I've been looking forever to find teeth whitening strips that will actually whiten my teeth without causing sharp pains throughout my front teeth, and NatruSmile's whitening strips are perfect. My teeth look brighter, and I don't have any pain or discomfort during or after my whitening sessions. It's amazing, amazing, amazing!
I use gel pens before every client meeting.
Whenever I have a client meeting, I make sure my teeth look extra nice. Big, confident smiles and bright white teeth go a long way for first impressions, and I seriously couldn't live without this gel pen. I love that it also gives me a minty aftertaste, so it cleans my breath up too. Highly recommend this great product.
Dr. Grillo is VERY knowledgeable
I wasn't sure what I needed from whitening products, so I talked with Dr. Grillo first. He couldn't have been more helpful. I told him about my recent professional treatment and he set me up with an LED electric toothbrush, whitening toothpaste, and a gel pen for oral care plus maintenance (all of which work FANTASTIC).
Very solid product at a very good price
I have typically avoided whitening treatments because they all seem to cost ridiculous amounts, even over the counter. NatruSmile whitening strips are at a fair price, and I could not be more pleased with my results. As an avid coffee drinker, I had many stains that brushing couldn't reach. In just 7 days, my smile was like new."
I finally have my life back! :D
I was a smoker for about 10 years. I quit, but I was constantly worried about the stains on my teeth, which wouldn't go away. Before using the LED whitening kit, I thought I was doomed to pay the price for my bad habits forever. I'm sooo happy I found NatruSmile and I can finally put my past behind me!
Teeth Whitening FAQs
Here, you'll find answers to the questions our customers ask us most. Learn about NatruSmile whitening products, their safety, and what makes us different from the rest.
What is the most effective product for teeth whitening?
The most effective product for teeth whitening is our LED teeth whitening kit. It uses Blue/Red LED technology to stimulate your gums and activate the whitening agents in your whitening gel, speeding up the whitening process.
Dental professionals actually use the same technology (PAP/peroxide gels and blue LED light activation), but ours contains natural xylitol to strengthen your enamel and enhance your whitening results and dual-light technology for an added therapeutic effect for your gums. Ours is also carefully formulated to be safe on sensitive teeth while remaining effective, while some dental patients complain of intense discomfort after an in-chair whitening treatment.
What teeth whitening products actually work?
When selecting teeth whitening products, it's important to distinguish between ones that work and ones that don't. NatruSmile products are all effective and provide long-lasting results.
How well a teeth whitening product "works" will depend on whether or not it is matched to your profile. For instance, a whitening gel pen might work for someone who wants to quickly whiten their smile before a first date. That same pen won't work as well for a coffee drinker who has yellow teeth from years of deep stains.
That said, there are a few products to be aware of that don't work. These include anything with turmeric (which only use abrasion) and newer purple teeth whitening products (which only counteract the color of your teeth for about 30 minutes after each use).
What are the safest teeth whitening products?
The safest teeth whitening products will be SGS-approved, endorsed by real dental professionals, and have numerous customer stories to back up their claims. They will also contain effective whitening agents, but not in such high amounts that they cause sensitivity or discomfort. Studies have shown that any concentration higher than 10% to 15% puts users at risk of permanent damage to their enamel.
At NatruSmile, our products are all dentist approved, and we carefully develop all our products to ensure their safety on enamel.
What teeth whitening products do dentists recommend?
All NatruSmile teeth whitening products are recommended by dentists. The exact product a dentist may recommend for you, however, will vary based on your individual concerns, whitening requirements, and oral health.
For users who need the most advanced whitening (for deep discoloration and staining), dentists often recommend using a teeth whitening kit and following it up with a whitening toothpaste as part of your regular oral care routine. Those who want a considerably whiter smile but don't need advanced restoration can usually try self-application whitening gels or whitening strips first.
NatruSmile customers who need touch-ups usually go for whitening gel pens and powder. And those who want to protect their oral health while whitening replace their toothpaste, toothbrush, dental floss, and mouthwash with those from our product catalog.
Where can I buy teeth whitening products?
You can buy teeth whitening products online through the NatruSmile store. Our products are all available for immediate worldwide shipping and orders are processed within 24 hours.
Beyond that, NatruSmile is a reliable source for additional teeth whitening information to educate you and guide your decision. To learn more, you can check out our blog, contact Dr. Grillo directly, and reach out to our customer service team.
What should I avoid in teeth whitening products?
When it comes to chemicals in teeth whitening products, it's more about the concentration of them than anything. On most brands' websites, it can be hard to find the actual concentration of PAP, peroxide, or other whitening agent. As a general rule of thumb, 10% to 15% concentration seems to the sweet spot in terms of whitening performance without putting your enamel at risk.
Other things to avoid in teeth whitening products are artificial flavors, dyes, and other non-essential ingredients that may cause irritation or sensitivity. Also avoid products with harmful chemical byproducts, such as BPA (found in some plastic trays) and PFAS (found in dental floss, toothbrushes, and plastic packaging).
NEED HELP WITH WHITENING YOUR TEETH?
If you're unsure where to start (or continue) when it comes to whitening, get on the right track by talking to one of our experts or browsing frequently asked questions for more info.
Need help from an expert?
Read popular FAQs
Chat with us on WhatsApp
EXPLORE OUR TEETH WHITENING RESOURCES
Take your learning to the next level by browsing our hundreds of blogs, videos, and other resources to learn more about teeth whitening and oral care and how to get the most out of them.